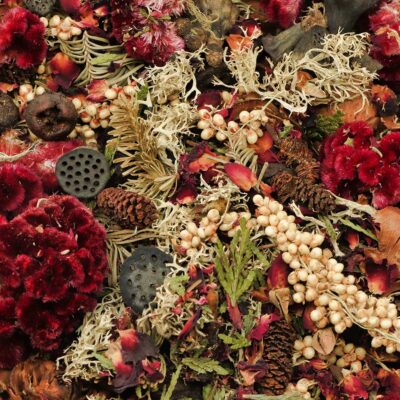 Yuletide Potpourri
$8 – $78
Yuletide is a festive combination of fir sprigs, eucalyptus bells, and red roses with the scents of eucalyptus and cinnamon. This cozy blend will spice up your holidays!
Want to try some different scents?

Browse our full collection of potpourri blends and remember you will save when you purchase 3 or more of any one size in any scent!