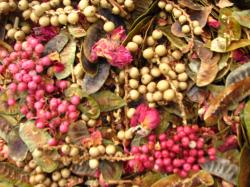 Mama's Sweet Vanilla Potpourri
$8 – $78
Smells like vanilla cookies fresh from the oven! A delicious smelling creamy vanilla potpourri that features cannella berries, senna pod, pink pepperberries, pink roses and pearly everlasting.
Want to try some different scents?

Browse our full collection of potpourri blends and remember you will save when you purchase 3 or more of any one size in any scent!