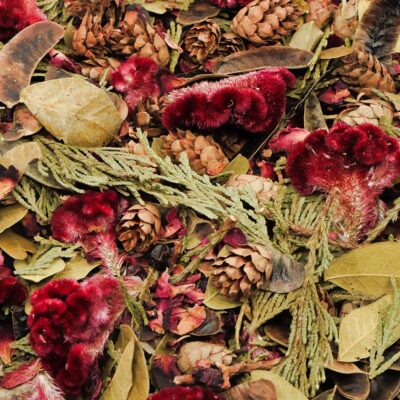 Gentle Spirit Potpourri
$8 – $78
Lovely rich, earthy colors with soft textures and the gentle fragrance of balsam, vanilla, and just a hint of coconut.
Want to try some different scents?

Browse our full collection of potpourri blends and remember you will save when you purchase 3 or more of any one size in any scent!