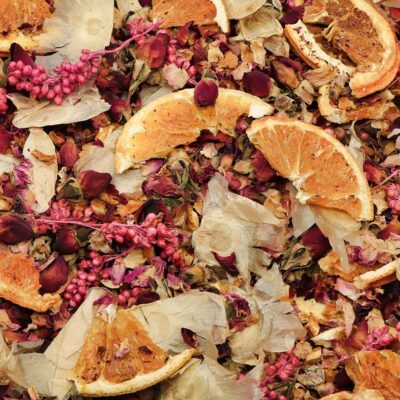 Breath of Angels Potpourri
$8 – $78
Breath of Angels has a sparkling, clean, uplifting fragrance made up of sandalwood and citrus. It is comprised of orange slices, angel wing, pink pepperberries and rose petals. A truly ethereal combination!
Want to try some different scents?

Browse our full collection of potpourri blends and remember you will save when you purchase 3 or more of any one size in any scent!